The wedding cake is a very special moment of the celebration; all eyes will be on it.
If you do not have a Wedding Planner that organizes your wedding and you plan to find a Pastry chef on your own, to design your Cake, here are some important questions you should have in mind when choosing a pastry chef.

How long have you been in this business?

Do you have experience with Wedding Cakes?

(This point is the most important; a pastry chef who is good at normal pastry is not the same if he has experience in Wedding Cake, since they require different work)
Do you have a portfolio of your previous work?

As in all places, seeing previous work gives us an idea of whether your work fits with what we are looking for.
– Do you have a license and insurance?

Very important before signing the contract, make sure they have insurance that covers any incident that may occur on the wedding day.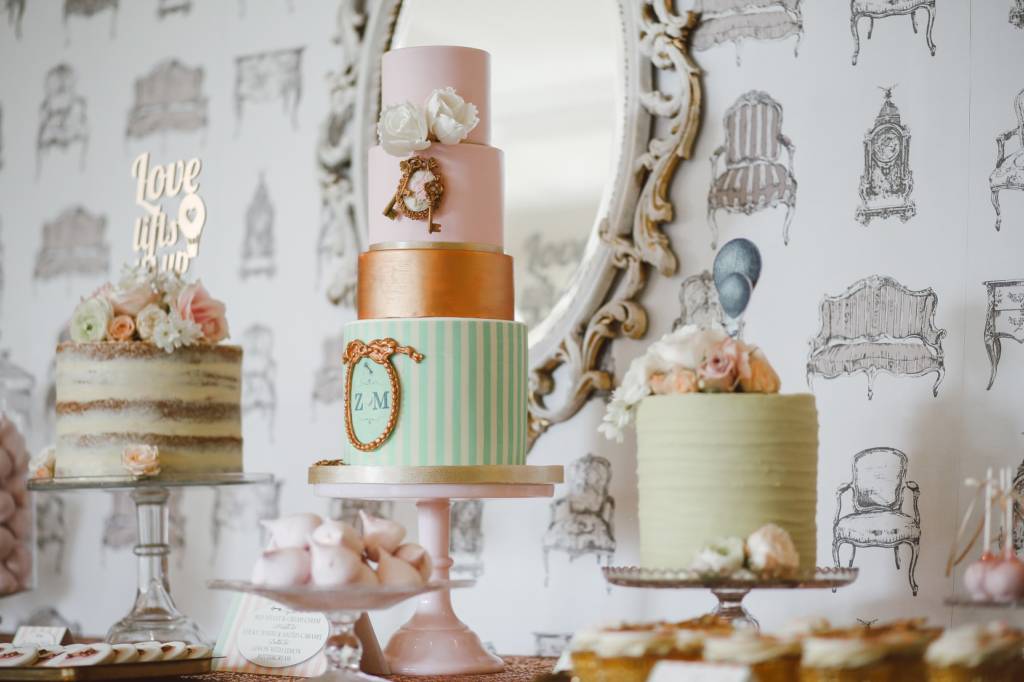 How long in advance will make our cake?

Usually, they are made in advance and left in refrigeration, it is important to know how long our cake will be in the fridge, so it doesn't lose the flavors.
How many cakes will be delivered on the day of delivery?

 It is important to know that our cake will arrive on time and in perfect condition

– What ingredients and flavors do you work with?
Ask if there are vegan options, gluten free, if there will be fondant on the cake.
– If the pastry chef can make a cake for high amount of guests and how would the delivery be? Do you rent the cakes stands? And ask if they assemble the Cake after delivering it.

– Can you do a tasting before?

– How far in advance should we order the cake?

– How will the payment be made? Do not forget to ask for the invoice.